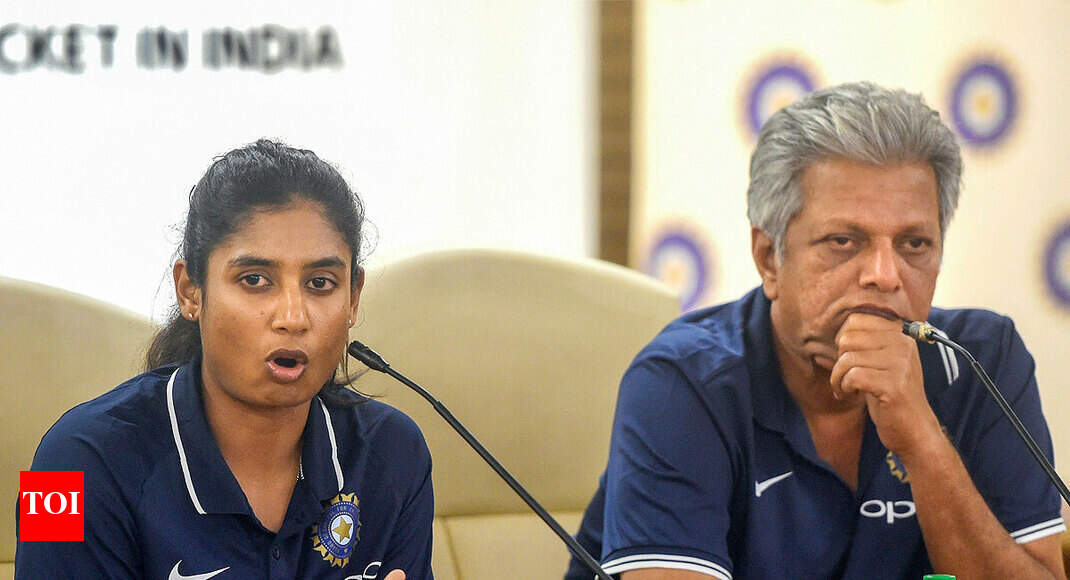 MUMBAI: Given what has transpired in the past couple of months, it will be a relatively tough task for the Indian women's team to straight away focus on
cricket
. A new coach, however, promises a fresh beginning.
Ahead of their tour of New Zealand, where the women play three ODIs and an equal number of T20Is, ODI skipper Mithali Raj and coach WV Raman sought to give the impression that she and the team is ready to move on from the recent unpleasantries.
"It's a fresh start. Coming into the new year, this is our first series. Yes, we've moved on from that (the controversy). Right now, the focus is on the New Zealand series because we understand the importance of the points system; how important it is for us to gain points to get an entry into the 2021 T20 World Cup. We know where we stand right now in the table, so this series in very crucial in that perspective," said Mithali, who needs to play three more matches to complete 200 ODIs.
Mithali stressed that she was ready to play with and under T20 skipper Harmanpreet Kaur, with whom she differed on the continuation of the previous coach, on this tour. "We did meet up after what happened and I think both of us have moved on. I guess too much emphasis is given to that controversy, it was last year and all of us should look forward to 2019," she said.
With this team having seen three coaches in the last one year – and Mithali's issues with the last one were in the public domain – a new beginning is indeed the way forward. "When a coach comes into the national side, we as a team are very vocal and expressive as to what's required for the benefit of the team. The coach and the players have to be on the same page. That's important," Mithali felt, before placing faith in Raman's experience.
"If you see his credentials, his experience and expertise go beyond. He has coached various teams at various levels. There is no expectation as such, when you have credentials like that, you are only positive that the coach will make a big difference to the team," she says.
Raman too stressed that he was beginning his stint on a clean slate, regardless of what happened in the immediate past. "It's definitely going to be a new chapter, and I, for one, never look back in life. I always take things as they are today, and based on what we do today, I like to devise some benefits," he said.